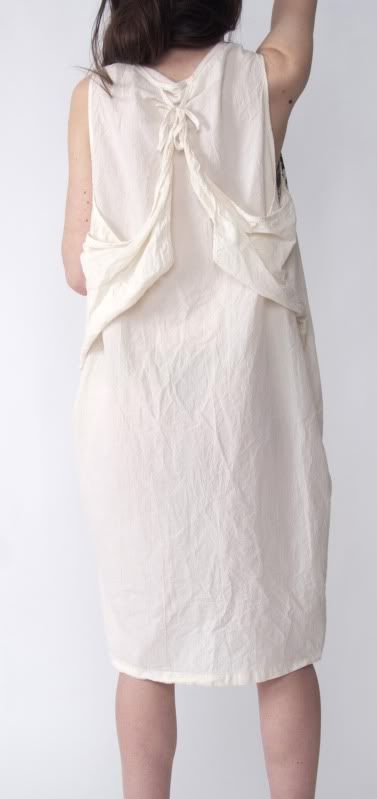 I am a huge fan of David Ball and Mari Gustafson label Uzi NYC. Originally started in Denver Colorado, they currently work out of their Sunset Park Brooklyn studio creating the most complimented on and comfortable clothes imaginable. Here is a little interview:
What is the inspiration behind your label?
For this collection we were originally inspired by the fact that we were moving our company constantly because the landlords in North Brooklyn are such evil speculators. It was hard for us to stay anywhere for more than two years without the rent becoming unaffordable. We started to feel like crazy nomadic tribespeople with too many sewing machines. We have been in Sunset Park for 3 years now and the landlords are much nicer.
Does living in NYC have an impact on your work?
Living in NYC has a huge impact. We really believe in supporting what is left of garment manufacturing in the city. We source our fabrics and notions here and try to use American made materials wherever possible. We are constantly on the streets to see what people are wearing and several boutiques in the city carry our stuff. We deliver everything on bike. I am so happy to live in a city where you actually see people and not cars. This place is a huge fashion lab where everyone's experiment is on display.
Dave likes a bar called Jimmy's Corner in the Theater District cause it shows boxing on TV and he likes to go boxing at Gleason's Gym. I am trying to avoid bars, I like anywhere there is a bike lane, especially the greenway that goes by the Verrazano. We are both addicted to window shopping anywhere there is stuff in a window, and museum shopping where you go visit all the things you would never have room in your apartment for.
We are busy designing fall and next spring this month. It's difficult for us to find time to design because we are also the manufacturers. We definitely want to add a little color to the range and change up our graphics.
Pin It